Countertops in Vernon BC
Visit our showroom in downtown Vernon to see our high-quality countertops first-hand and talk to one of our experienced staff. We understand styles, trends, which product meets your personal needs and how countertops expand the use of your kitchen, increasing home equity. Discuss backsplash and countertop options with us including profiles from round wrap to wood edge profiles and product durability. Acrylic, Corian and laminate have their own characteristics to match your preference.
Besides working one-on-one with homeowners, we work with lumber yards from Revelstoke to Salmon Arm, Nakusp, Grand Forks, and our hometown of Vernon. We supply countertops to custom cabinet shops and contractors throughout the Okanagan and work hard to maintain our solid reputation as industry suppliers to professional cabinet shops and contractors. We've been in business for 29 years, and we are proud to service the North Okanagan and beyond with our countertops, sinks and installation services. Ask us about our outstanding warranties.
Kitchen & Bath Remodeling
Transforming your home by installing new countertops and sinks not only boosts equity, but makes your home feel more comfortable. Style options are available to match your existing colour palette or integrate natural elements to the room.
top placeholder
How long will it take to get new countertops?
Usually it takes 4 - 6 weeks, for an installed countertop, from the time you decide to go forward.
If you're picking it up allow 2-3 weeks.
Do you require a deposit?
Yes we take a 50% deposit upon ordering. That way you know it's been ordered and I know that I'm supposed to order it.
When is the final payment due?
Final payment is due upon completion. Either when picking up or when we have completed the installation.
What are your payment options?
We accept cash, cheques, Visa, debit, and Mastercard.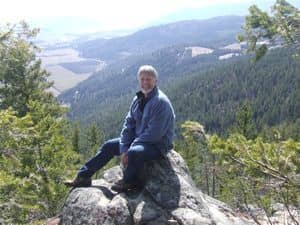 David Crandell

Accent Countertops Inc.
Call us with your design ideas or come into our showroom on 11th Avenue in Vernon BC to check out the latest features of our amazing countertops - we would love to meet you!